Hover mouse over the calendar for more information.
 The Siesta Hotel is our family-run hotel, located on the southern tip of Grenada. We visited Grenada more than 25 years ago and instantly fell in love. We decided to stay, and eventually opened up our little hotel, starting with just 11 rooms. Since then Grenada has developed by leaps and bounds, and so have we. We are now up to 37 rooms, and we're still growing. After all of these years we are proud to call Grenada our home. We hope to convince you of the same. With comfortable and affordable rooms, great specials, a delicious restaurant, and walking distance to Grand Anse beach, Siesta Hotel is the perfect stay for you and your significant other.
Adjoining Rooms
Apartments
Bar Lounge
Bathrooms
Car Rental Desk
Credit Cards Accepted
Early Arrival
Economy
Extended Stay
Family Rooms
Food Available
Free Internet
Free Parking
Free Wifi
Kitchen Kitchenette
Kitchenette
Late Arrival
Late Check Out
Meeting Room
Motel
Non Smoking
Parking Available
Private Bath
Restaurant
Room With A View
Swimming Pool
En-Suite
Air Conditioning
---
Direct Hotel Room Rate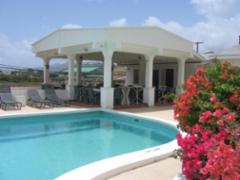 Description
A modern hotel room at Siesta Hotel
Our hotel rooms have either a King-sized bed or two separate Queen-sized beds.
Room Amenities
Free Wifi
Extended Stay
Free Internet
Bathrooms
Beach
Air Conditioner
Safety Box
Refrigerator
1 Bedroom Apartment-Direct 1-Bedroom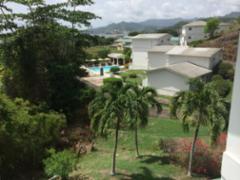 Description
A modern, one bedroom suite at Siesta Hotel
Our One-bedroom Apartments are located on the higher floors with a view of the ocean, and a choice of King bed or two full-sized beds.The bedroom has air-conditioning while the living room has a ceiling fan and fold-out sofa bed. The kitchen has a
 4-burner stove, oven, large fridge, coffee maker & toaste
r
.
Room Amenities
King Bed
2 People
Safety Box
Free Wi-Fi
Kitchen
Refrigerator
Terms & Conditions

Cancellations can be made by email or phone.
Cancellations made before 7 days prior to your arrive receive 100% refund.
Cancellations made by 7 days or less, will be charged the equivalent of one night's stay.